If you're looking for a grill that is unwaveringly reliable and built to last for years to come, look no further than a Summerset Grill from Unlimited Outdoor Kitchen. Summerset Professional Grills offers 3 grill lines — Alturi, TRL, and Sizzler — each with their own unique set of features that guarantee you'll be able to find the perfect match for your dream outdoor kitchen.
Alturi Grills
"Designed with elegance, fueled with raw power, and loaded with every feature..."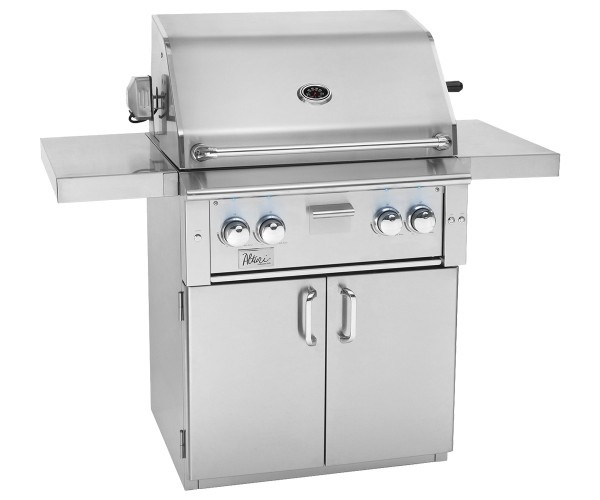 Built-in and freestanding grills come in 30", 36", 42" models
Angle mounted interior lights
Rotisserie storage
Spring assisted hood provides convenience
Solid #304 stainless steel construction
High BTU red brass burners
LED front-panel lighting
Flame thrower and manual flash tube ignition options
Heat zone seperator
Easy-glide drip tray
and more!
Click here to see all the grills in the Alturi Series.
---
TRL Grills and TRL Deluxe Grills
"The TRLD redefines value with premium craftsmanship and horsepower."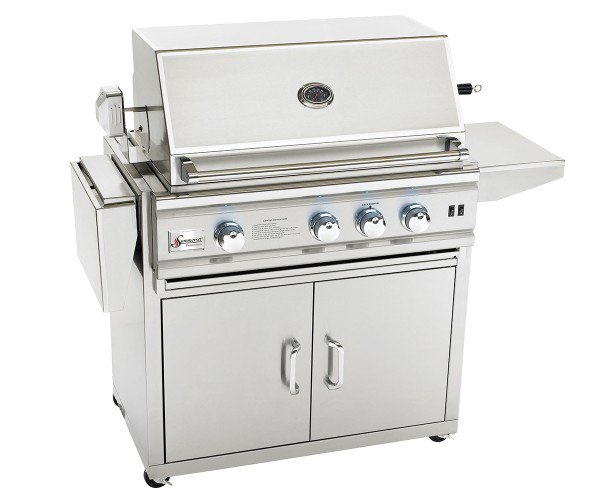 TRL built-in and freestanding grills come in 32" and 38" models
TRLD built-in grills come in 32" and 44" models; TRLD freestanding grills come in 44" models
Standard 20,000 BTU cast stainless steel burners
Heavy-duty construction
LED front panel lighting/interior lights
Rotisserie set
Flamethrower valves
Easy-clean briquette burner covers
Plug-and-Play infrared sear zone options
16 gauge stainless steel burners
Stainless U-Tube Burners
and more!
Click here to see all the grills in the TRL and TRLD series.
---
Sizzler Grills
"The Sizzler Series is a premium product at an unbeatable price."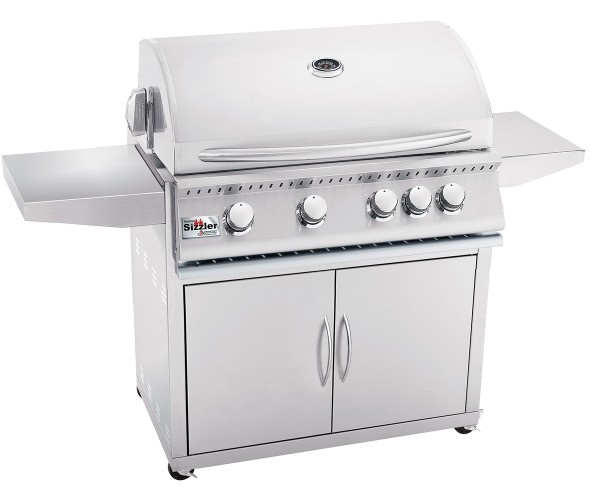 Built-in and freestanding grills come in 26", 32", 40" models
Optimal airflow and even heating
Easy-to-clean briquette system
3" temperature gauge
Stainless tube burner
Push-to-turn knobs
8mm Cooking Grates
#443 stainless steel construction
Double lined hood

and more!
Click here to see all the grills in the Sizzler series.
Summerset Grills From Unlimited Outdoor Kitchen
Unlimited Outdoor Kitchen is a leading provider of Summerset Grills in the San Jose, CA area, so give us a call, describe your dream grill, and we'll pair you with your perfect match. In addition to helping you choose the right grill for you, we can also transform the model of your choosing from an ordinary grill to the heart of a full-blown outdoor kitchen. Regardless of what you want for your outdoor kitchen or barbecue island, we will work with you and provide the best possible information, materials, and customer service for your needs. To get started, give us a call at (888) 747-4554 or click the banner below to request your free estimate!