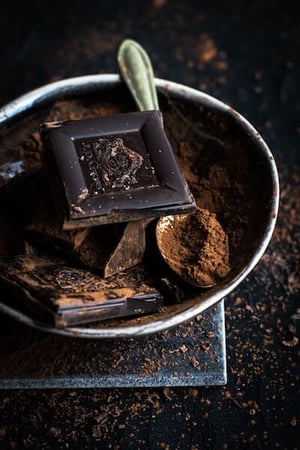 It's February, and regardless of how you feel about Valentines Day, if you're a chocolate lover, this just might be your month. Milk chocolate, dark chocolate, and white chocolate is everywhere, taking on the shape of hearts, making its way into packages shaped like hearts, and coating sweet strawberries resembling hearts. It's all about love — love for that special someone expressed through a common love for chocolate.
But why wait for someone to gift you with a decadent chocolate heart on February 14th? Why not create your own chocolate heaven in your own outdoor kitchen? Try these delicious treats:
S'more Chocolate
S'mores are one the most popular chocolatey treats that can be prepared on a grill or over a fire pit. But the spirit of s'mores can be expressed and enjoyed in a variety of forms. Consider these options:
Okay, you get the idea. Pretty much any combination of chocolate, marshmallows, and graham crackers makes a winning dessert for any chocolate lover!
Topped with Chocolate
A cherry on top? Please... We're talking about chocolate on top! These grilled desserts reach perfection, thanks to drizzles, sprinkles, or just plain loads of chocolate:
Chocolate Through and Through
When you really want chocolate and only chocolate, make these your go-to treats:
Liquid Chocolate
Sometimes drinking a chocolatey dessert is just as good or better than eating one. Cocktails usually last longer than a piece of cake or a cookie, so when it comes to chocolate, we think drinks are a great way to go. Experiment with these divine mixtures:
Pleased As Pie... Chocolate Pie
We know it's hard to believe that something else could possibly be as satisfying as chocolate, but hear us out — or at least, hear our clients out. We've built a lot of kitchens for a lot of people across San Jose and other parts of California, and we think it's safe to say that they're very pleased. Click on the banner below to see for yourself!