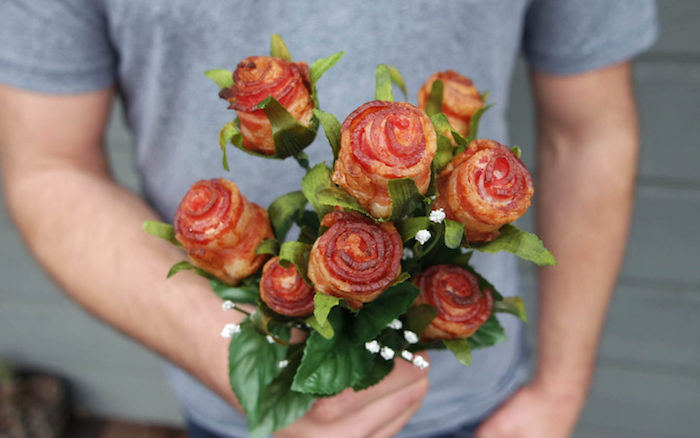 Edible bouquets are a lovely way to show your love on Valentine's Day. After all, who wouldn't want a bouquet that tastes even better than it looks?
Like any bouquet, edible bouquets come with a price tag. Vendors put a lot of work into edible arrangements, and they charge a pretty penny for their time and creativity. If you're looking for a frugal way to pull off an edible arrangement this Valentine's Day, the best solution is to do it yourself.
We've found four edible bouquets that even the most novice creator can assemble. So, if you have a Valentine who craves fruit or candy, bacon or pickles, we have the perfect bouquet for you!