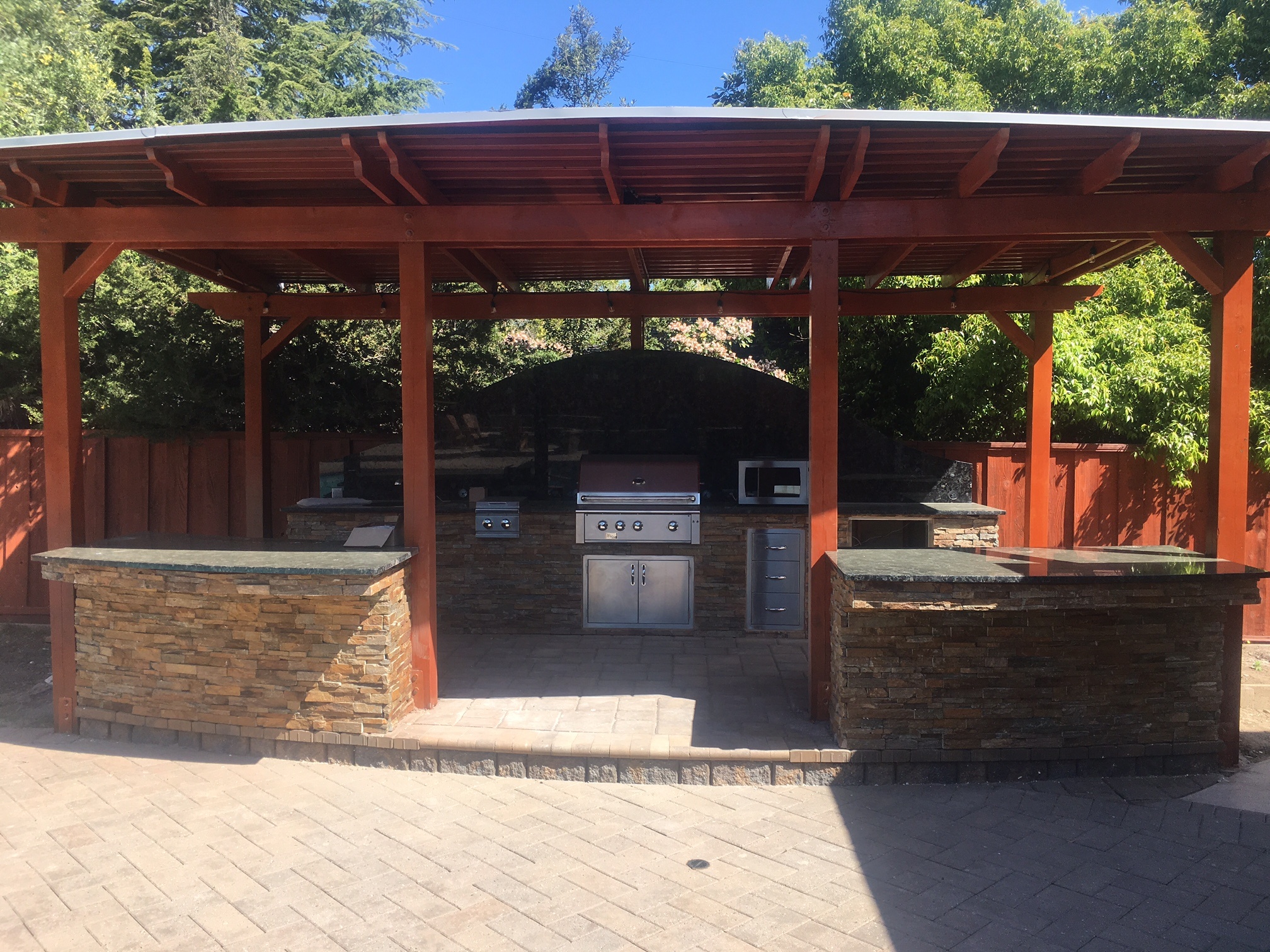 So you've decided that your backyard just won't be complete without a custom pergola. Perhaps you're most interested in the comfortable shade it can provide as you cook and entertain outdoors, or you love the visual interest it will provide for your landscape.
You've also decided that a pre-fabricated model just isn't for you, and that you want something customized for your yard—or integrated into a new outdoor kitchen. Maybe you're planning to do a full DIY job, or maybe you'd like to get a professional to help you design, build, and/or install it.
In a previous post, we discussed the materials for building a pergola, and the pros and cons of each. In most cases, wooden pergolas will give you the most flexibility for creating your own design.
Here are a few ideas for where you might go from here: