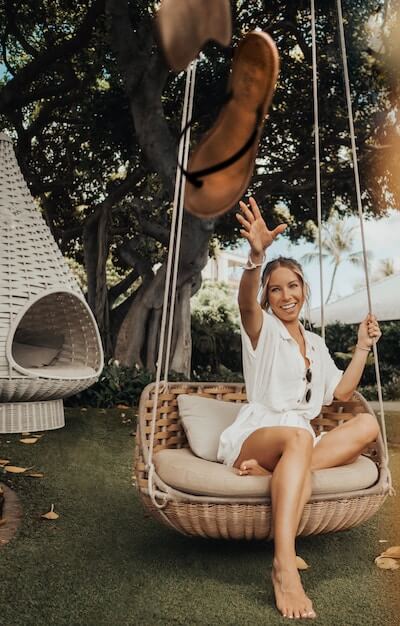 Who doesn't love getting on a good swing every now and again? For many, swings takes us back to our childhoods when we'd play in the backyard or go to the park just to get on a swing and imagine that we were flying.
While you've probably given up the fantasy of flying at this point in your life, there's still something magically relaxing and even fulfilling about being on a swing. If you agree, then why don't you have a swing in your backyard living space?
Ensuring that you have comfortable seating in your outdoor kitchen is one thing, but a swing — that's another entirely.
When you're ready to install a swing in your backyard living area, the first thing you'll need to decide is what type of swing you want. Let's look at your options.