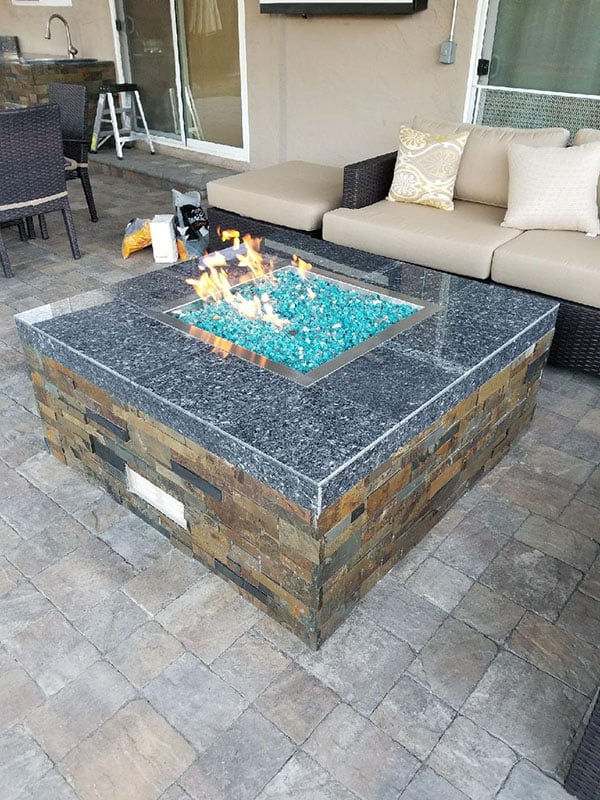 In a previous post, we covered cleaning and maintenance for a backyard fire pit—but much of the emphasis was on cleaning up the ash and residue left from wood fires.
If you have a fire pit that's fueled by natural gas or propane, maintenance is already a lot easier since you don't have to deal with the same amount of clean-up. There are still a few key things you can do to keep your fire pit (or fire table) in great working order for years to come.
Here are a few best practices to make into a habit:
Never burn anything besides gas
Don't let children throw paper, leaves, or other foreign objects into the flames. These could quickly flare up and escape into your yard or toward your house. Also, don't add anything to your fire pit (such as fire glass) unless it is recommended by your contractor or the manufacturer.
Cooking in your gas fire place is not likely a safe activity, unless the manufacturer specified that your unit is designed to do such.