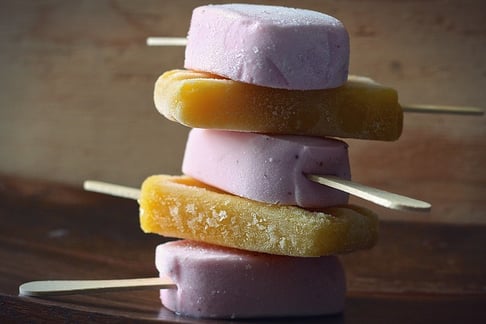 Sun's out and summer's in full swing! We know you'll want to take advantage of your outdoor living area during the long, carefree days of summer. After enjoying perfectly grilled hamburgers or a juicy steak that's cooked to perfection, something cold and sweet is sure to hit the spot!
Of course, you can always go for store-bought staples like ice cream sandwiches. But if you'd like to get a little more creative (or indulge without worrying about the high calorie count), why not try making one of these delicious summer treats instead?
Gourmet popsicles
Looking for a healthier version of the popsicles available from the store freezer section, or want to appeal to more adult tastes? Either way, it's fairly easy to make these frozen treats yourself.
To make popsicles ahead of time, blend together ingredients such as fresh fruit, lemonade, juice, soft drinks, and/or ice cream, or make grown-up versions using coffee or alcohol. Then set the liquid into a specialty popsicle mold (or opt for a disposable plastic cup that will work just as well) and insert wooden sticks. Freeze for a few hours and pull out during your event to keep guests cool and happy.
You can find a huge selection of recipes online, from these kid-friendly pops to these "poptails" and coffee creamsicles.
Flavored water or fruity iced tea
Skip the same-old, same-old soda, and instead, delight guests with a delicious and better-for-you tea or water.
For ice-cold water with a hint of flavor, place chunks of fruit and/or herbs into a container of water and chill for a few hours. Serve alongside sides such as veggie kebabs or watermelon salad. Possible water flavor combinations include:
Cucumber and strawberry
Watermelon and mint leaves
Cantaloupe or honeydew melon
Citrus such as lemon, orange or grapefruit
Berries, peaches and any other summer favorites
Another option is to freeze fruit juice in an ice cube tray and use it for a cold, intense pop of flavor.
You can also enhance iced tea by adding seasonal fruit such as blackberries or peaches. Or, if you prefer, you can experiment with flavors such as mint, hibiscus flowers or lemongrass. Check out this collection of unique iced tea recipes.
Trifle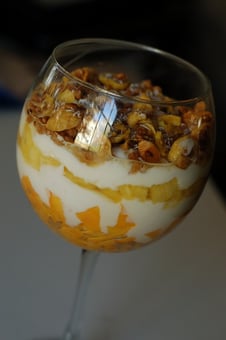 A favorite (or should we say favourite?) from Britain, trifles traditionally include layers of fruit, gelatin, sponge cake, and custard. Don't have an international grocery nearby? You can find plenty of recipes that call for more familiar ingredients such as whipped cream and angel food cake.
Some trifles call for the cake to be soaked in sherry (earning it the American nickname of "tipsy cake"), but alcohol is not required. Just be sure to use a glass bowl so everyone can see the beautiful layers!
Check out this whole gallery of trifle variations with recipes.
Want more inspiration?
If you're looking for more ideas to create the perfect cookout menu, check out the Cooking Tips section of our blog.
And if you're thinking of reinventing your backyard with a custom outdoor kitchen, barbecue island, or fire feature, check out our gallery of recent work to get ideas of what our crews can build for you!