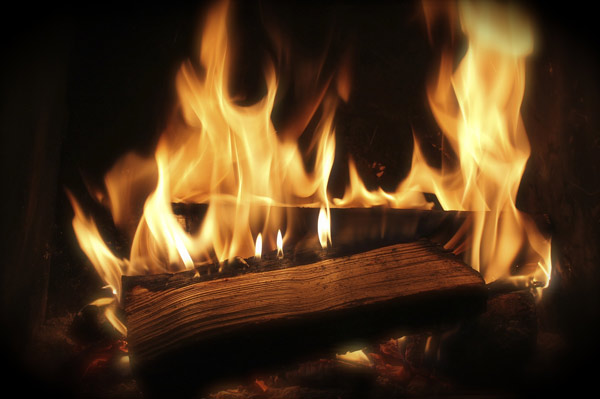 As we charge head-first into autumn, it's time to start thinking about how you can continue to enjoy your backyard in the fall and winter. One great way to enjoy the great outdoors as the air starts to cool is gathered around a beautiful, custom fireplace.
Here are 4 things you need to consider when designing and planning a custom outdoor fireplace that will help the whole process go off without a hitch:
Outdoor Fireplace Design & Building Tips
Location, location, location: Outdoor fireplaces usually work best in corners alongside a wall or fence, or on the edge of your deck or patio facing in. Regardless of where you decide to have the final structure built, just be sure the front opening is oriented to cut the wind, and that there's still plenty of room for people to safely sit in front of and enjoy the fire.
Fuel & storage: You have two fuel options for outdoor fireplaces: wood or gas. Wood fireplaces give off a great crackling sound and are very easy to build, but they can get very smokey and will require a chimney as well as extra storage space for your firewood. On the other hand, gas fireplaces are smoke-free and very safe, but you'll need to have a pipeline installed before the fireplace is built.
Finishing touches: Your fireplace can be finished with brick, which is both timeless and durable; stone, which will give your fireplace a very natural look but can take longer and cost more to install; concrete, which is very versatile and can be very stylish; or stucco which is fast and easy to install. We suggest you choose a finish that will complement your home and any other outdoor structures — like an outdoor kitchen or living room — you have.
Mood lighting: Finally, you need to consider the lighting around your new outdoor fireplace. The fire will give off some light, but you should absolutely consider having additional light fixtures nearby in your outdoor living room or even on the fireplace itself; just remember that you'll need to have electrical lines built into the fireplace if you choose to have lights installed directly within the structure.
An outdoor fireplace may just be the single best addition you'll ever make in your backyard. You will extend the evenings and stretch the season by creating a warm place to relax and entertain outdoors. If you already have your bag of marshmallows ready for roasting, click the banner below to request your free estimate now! Or, if you're still looking for the right designer and builder to bring your project to life and have a few questions before you're ready to break ground, give us a call at (888) 747-4554 or contact us online, we'd love to help you!
If you enjoyed this article, please check out other posts on our blog and join us onFacebook, Twitter, LinkedIn, Google+, and Pinterest to see how Unlimited Outdoor Kitchen can help you build your outdoor lifestyle.