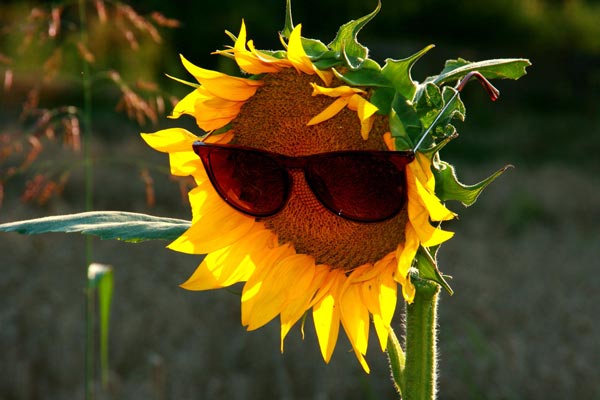 Here at Unlimited Outdoor Kitchen, summer is our favorite season! We love barbecuing, bonfires, and time spent with friends and family right in our own backyards. If you plan on spending as much time outside as we do in the coming months, take a look at these 5 ways to stay comfortable outdoors:
Be sure to apply sunscreen. It's hard to enjoy anything when you're burnt to a crisp. Protect your skin from damaging sun rays by applying sunscreen to guard against burning red skin and irritating flaking and peeling.
Spend some time in the shade. If you love being outside but don't always want to be in direct sunlight, create an outdoor oasis with a custom pergola! A pergola's roof provides shade and shelter from beating sun rays and rain, and the open walls allow fresh air and a cooling breeze. Just add some furniture for relaxing, and maybe even a ceiling fan and a TV for the ultimate outdoor living room.
Don't forget your sunglasses. It can be hard to spend a lot of time outdoors if you can't see without squinting. Invest in a good pair of polarized sunglasses to protect your eyes from the glare off of windows or your shiny new grill and stay outside longer.
Stay hydrated. When Mother Nature puts the heat on "full blast," it's important to keep your body cool and properly hydrated by drinking plenty of water. Consider adding a mini fridge to your outdoor kitchen so that you have plenty of H2O on hand. You can also store other cold foods and beverages out there so you won't have to constantly run in and out of your house every time you or your guests want a snack or a fresh glass of wine.
Keep bugs away. Don't let buzzing bees and biting mosquitoes keep you from enjoying the great outdoors. Keep the bugs at bay by lighting citronella candles, building a state-of-the-art fly trap, planting marigolds, and tucking away some moth balls in your landscaping.
When you're ready to make the most of your backyard, give us a call at (888) 747-4554 or click the banner below to request your free estimate. Still too early in the process to commit? Contact us online to ask anything you'd like, or see what past customers have to say about working with us.
If you enjoyed this article, please check out other posts on our blog and join us on Facebook, Twitter, LinkedIn, Google+, and Pinterest to see how Unlimited Outdoor Kitchen can help you build your outdoor lifestyle.