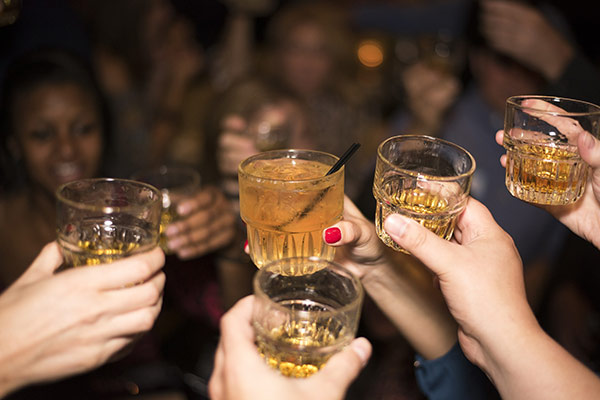 What good is an overhauled backyard if you don't make the most of it by entertaining? We say you should put your outdoor kitchen and outdoor living room to good use and host a fabulous soiree for your friends and family! To pull off the perfect party, we've compiled these planning and hosting tips to guarantee your event will go off without a hitch!
Party Planning Tips
To be sure everything is ready to go by the time your guests arrive, we suggest you follow this party planning timeline:
Three Weeks Before
Create your guest list and send your invitations (or share your Facebook event).
Commit to your theme (if you're having one).
Two Weeks Before
Clean any tableware, flatware, and any dishware you'll use to serve food.
Curate your playlist.
Do you first round of grocery shopping and cooking, and prepare any dishes that can be frozen until your event.
One Week Before
Clean the party space thoroughly so you'll only have to spot clean & tidy up closer to the event.
Set the stage and arrange the space where your party will take place.
Take inventory of cookware and serving dishes, being sure to borrow or buy any pieces you're missing.
Stock your bar area.

When shopping for alcohol, keep in mind:


1 guest = 1 alcoholic beverage per hour + 1 pound of ice (for cooling drinks and serving) + 4 cocktail napkins
12 guests = 6 bottles of wine + 1 or 2 cases of beer + 6 liters of water
Three Days Before
Notify your neighbors of your coming guests and the potential noise.
Decorate your party space.
Put away personal items you don't want guests to see (read: clean out your medicine cabinet).
Establish clean-up stations in case of spills and stains.
Finish grocery shopping.
Study your recipes and make a cooking schedule.
Specify a place for people to put their personal belongings (coats, hats, purses, etc.).
One Day Before
Arrange the buffet if there is one, or set the table (for an outdoor extravaganza, this can be done the day of the party).
Start prepping and cooking as many of your dishes as you can.
Spot clean & tidy up.
Day of the Party
Finish cooking.
Display food.
Greet guests as they arrive.
Enjoy!
Party Hosting Tips
Once the party has started, it's up to you to keep everything running smoothly! To guarantee a good time, you should:
Have everything done, finished, and ready by the start time listed on the invitation (if not earlier).
Facilitate mingling if you've invited groups of friends who don't know each other.
Make sure people feel welcome enough to serve themselves.
Keep an eye on the temperature so that everyone stays comfortable.
Stay calm and laugh off any "party fouls."
Keep an eye on your guests making sure no one overindulges at your bar.

Pro-tip: Ready for your guests to go home? Shut down the bar! Generally, people seem to be ready to go home once there's no more alcohol.

As people start leaving, thank your guests for attending and for any help they may have offered.
If you follow these tips, you're guests will have such a great time that they'll be asking when your next event is before the party is even over! When you're ready to make the most of your backyard, give us a call at (888) 747-4554 or click the banner below to request your free estimate. Still too early in the process to commit? Contact us online to ask anything you'd like, or see what past customers have to say about working with us.