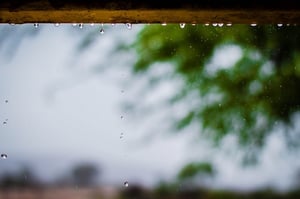 While California is blessed with mostly sunshine throughout the year, the Golden State still has its days of intense weather. That's why, if you've built an outdoor kitchen in San Jose or Santa Clara or anywhere else in California's Bay Area, it's still important to weatherproof it.
Weatherproofing is most effective when you do it during your kitchen installation rather than after your outdoor kitchen has already suffered the effects of severe weather. Here are 4 ways to weatherproof your outdoor living space:
A Pergola
Depending on the style, a pergola can provide protection for the sun, wind, or rain. In addition to weatherproofing your outdoor kitchen, other benefits of pergolas include adding an eye-catching aesthetic and creating a sense of intimacy in your outdoor living space.
For guidance on designing a pergola, check out these articles:
Mold-Proof Cement Boards
Mold is the last thing you need in an area where you're preparing, grilling, and serving food to your family and friends. Unfortunately, in an outdoor environment, mold is very likely. That's why you should opt for mold-proof cement boards when designing your outdoor kitchen. This will protect your favorite "room in the house" from becoming a health hazard, an eye sore, or both!
Rust-Proof Coatings
Like mold, rust is not a good look for your outdoor kitchen, but outdoor environments increase the risk of rust setting in and also accelerate the process. A rust-proof coating on your outdoor kitchen will seal and protect it from this type of decay that is sure to take place with use and exposure to the natural elements.
Steel
Steel is not only fireproof, but it's also weatherproof. When we use steel to construct your outdoor kitchen, the resulting structure is sturdy enough to withstand even seismic activity, which is all too probable in California. And if your outdoor kitchen can handle an earthquake, it can certainly handle other types of weather.
Find someone who already knows their stuff
While it's great that you know how to weatherproof your outdoor kitchen, it's even more important that you choose a designer and builder who is experienced in weatherproofing and prioritizes it. Unless you want to be babysitting your outdoor kitchen designer, you better find one that knows more than you do about what it takes to create an outdoor space that's not just lovely and livable, but also long-lasting! Unlimited Outdoor Kitchen does that.
Click on the banner below to get in touch with us today.