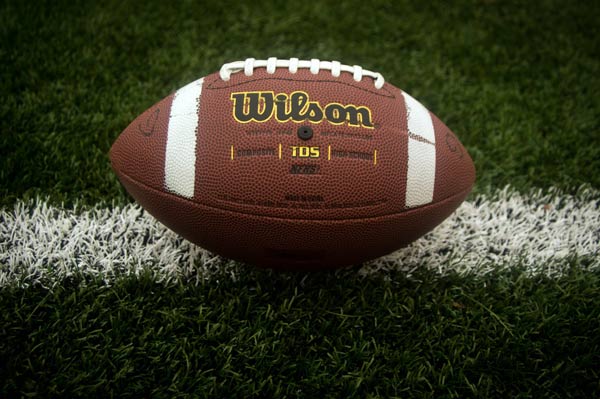 It's the most wonderful time of the year! No, not Christmas... Football Season! If you've been wanting to put your outdoor kitchen and living room to good use, football games are a great reason to have all of your friends, family, and neighbors over for a backyard tailgate! Kickoff the season with these great party ideas:
Planning the Perfect Backyard Tailgate
Invitations: Design up some invitations that look like tickets and mail them out to your friends so they'll know exactly when, where, and how great your party is going to be. For an authentic game day experience, you can even ask your guests to present their "ticket" to enter the party.
Decorations: You should be able to find plenty of team flags and banners to hang throughout your yard, but don't forget the football themed tablecloths, plates, napkins, cups, koozies, and serving trays to go along with your theme.
Food: You already know hamburgers and hot dogs are a requirement for a successful tailgate, but don't forget other stadium staples like popcorn and soft pretzels. We also highly suggest other party favorites like 7 layer dip, chili, home made pizza, and barbecue. Or, if you're tired of eating the same food at every tailgate, try these gourmet bonfire recipes! And don't forget to setup drink stations with plenty of water, beer, and even a big cooler filled with Gatorade!
AV Setup: Of course you'll need a way to watch the big game! If you have an outdoor living room complete with a TV and stereo system you're likely good to go, but if not, be sure to rent a projector, screen, and some speakers so you don't miss the main event.
Other entertainment: Pick up a corn hole set branded with your favorite team's logo, set up "giant Jenga" with a set of wood blocks, or buy a backyard bowling set that can be used all season long! You can also check out our blog article on DIY backyard fun for more ideas.
Comfort: Having plenty of seating is a must, but there are a few other things you should keep in mind as well. For example, on cooler nights be sure to have a few extra blankets and team sweatshirts on hand. And if you entertain regularly, we also suggest you invest in a patio heater, fire table, fire pit, or even an outdoor fireplace!
If you were thinking about having a custom outdoor kitchen, pergola, or other project built this Summer, now's your chance because we're offering a $5,000 Unlimited Outdoor Kitchen gift card to one lucky person who signs a contract with us between now and Labor Day (Monday, September 5, 2016). Just click the banner below to read the rules and to enter!
If you enjoyed this article, please check out other posts on our blog and join us on Facebook, Twitter, LinkedIn, Google+, and Pinterest to see how Unlimited Outdoor Kitchen can help you build your outdoor lifestyle.